Podiatrist NYC
All our professionals at Progressive Foot Care in New York City maintain the highest levels of accreditation and pursue ongoing education to stay abreast of the latest trends in podiatry.
Dr. Scott Melamed, D.P.M.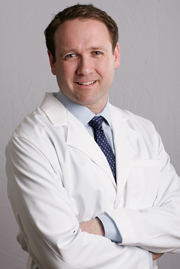 Dr. Melamed has been providing expert medical care to his patients for over a decade. He is on staff at the Gramercy Surgical Center, the Center for Specialty Care, Yale Hospital, Milford Hospital, and the Hospital of St. Raphael.
Dr. Melamed graduated from Binghamton University in 1996. From there, he received his medical training at the Temple University School of Podiatric Medicine. After graduating with his Doctorate in 2000, he attended an extensive two-year surgical residency in Bridgeton, MO. His training encompassed all aspects of foot and ankle medicine and surgery. In 2007, he became board-certified in foot surgery by the American Board of Podiatric Surgery. Dr. Melamed keeps up on the latest advancements in podiatry by fulfilling his responsibility to continuing education.
In 2011, Dr. Melamed proudly opened his new East Side Manhattan office, Progressive Foot Care, P.C., where he treats each patient as an individual and takes a special interest in everybody. If you are looking for a podiatrist in NYC who will spend the time to listen to and care for your needs, we extend an invitation for you to make an appointment to see how we are different. Once you step into our office, you'll notice the difference right away. We are here to provide you with the care you deserve for many years to come.
In his free time, Dr. Melamed enjoys swimming, biking, running, and reading.